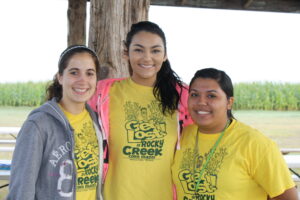 We are currently preparing for our 2023 Fall Season and are looking for hard working, dedicated employees to make this season a success! Positions include ticket booth cashiers, gift shop cashiers, attraction attendants, tractor drivers, and Haunted Trail actors. Both weekend and weekday (Tuesdays – Fridays, 9am – 2pm) shifts available.
If you are 14 years of age or older by October 1, 2023 and are interested in working for Rocky Creek Maze, please complete the application online. All applications must be received before September 5, 2023.
After the application deadline, you will be contacted by email with any questions or confirmation of hire and orientation dates. We look forward to having you on the Rocky Creek Maze Team!