Haunted Trail Combo Tickets MUST be purchased online. There are a limited number of tickets available each night. PURCHASING YOUR TICKET ONLINE GUARANTEES YOU A SPOT ON THE HAYRIDE FOR THE EVENING THAT YOU SELECT. IT DOES NOT GUARANTEE A SPECIFIC LOADING TIME. GATES CLOSE AT 9PM.
Listen to a terrifying tale on the hayride on your way down to the entrance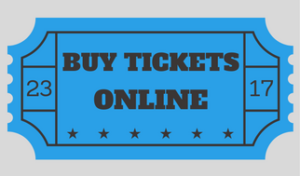 of the Haunted Trail. The path winds through a separate corn field behind our regular maze, and upon exit, well if you make it that far- Muhahaha!!- a lighted path will guide you back to the top. Each year the story changes, so come back again and again!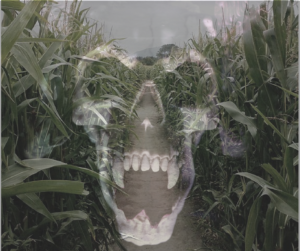 Haunted Trail days and hours of operation: last 4 Friday and Saturday nights in October; dusk 'til closing; gates close at 9 pm
Haunted Trail combo tickets are $27 and must be purchased online.
Your loading time for the hayride is first come, first served and based upon your arrival at the corn maze. You will be assigned your time slot when you check in at the gate. Loading times are 30 minute intervals beginning at 7:00pm and ending at 11:00pm. There are 50 available spots for each time interval. The later you arrive, the later your hayride time will be. You may check in anytime after opening (5pm Friday and 10am on Saturday) on the day that you plan to attend.
The Haunted Trail is not recommend for children under 10.
Lights are placed along the paths, so flashlights are NOT allowed. Besides, that just ruins all the fun!
We do ask that you DO NOT take pictures in the Haunted Trail. Our crew is mostly high school students, and we want to uphold their privacy.
Feel free to scream, cry, faint, or turn back! Whatever you do, just have fun!